SPOTLIGHT DINNER SHOWS
---
"Country Gentleman" Jack Jackson
and his team of talented musicians
recreate the music of the
Country Music Legends...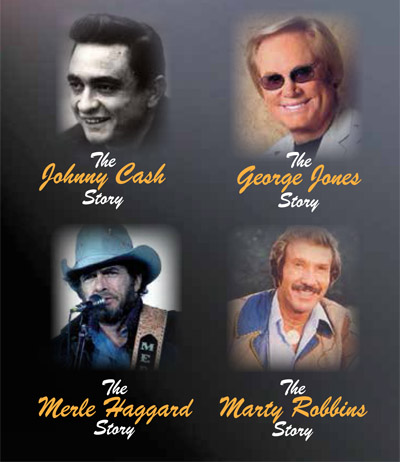 Through songs and stories, (sometimes sad… sometimes funny), seasoned performer and story teller, "Jack Jackson" will walk you through the musical careers of some of Country Music's most "loved entertainers", as he honors their memory and their musical legacy.
Enjoy a 70-minute "Country Music Review", as Jack Jackson and his talented team of musicians, bring the audience to the edge of their seats, reminiscing to the songs that made Country Music one of the most loved "musical expressions" in American History.
Thrill to the sound of fiddles and steel guitars, as Jack and his musical team recreate the great classics of Country Music's History with musical biographies including, "The Marty Robbins Story", "The Johnny Cash Story", "The George Jones Story", or "The Merle Haggard Story".
"Spotlight on a Country Star" is a revealing series of musical biographies that are sure to rekindle your love for yesterdays Country Music and the great legends whom gave the music to us.
"Spotlight on a Country Star", a musical series that is prime "Country" entertainment for your festival grandstand show, dinner show, community concert, or casino show lounge.