SOMETHING OLD SOMETHING NEW ~ CLASSIC COUNTRY ENTERTAINMENT
---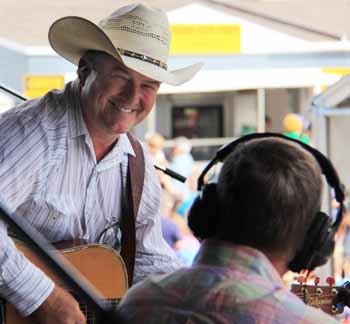 With music that is "genuinely country", Jack has become a popular entertainer at festivals and fairs throughout Canada, and the United States of America. His music has endeared him with radio fans in many parts of Europe, the Orient and the Netherlands, making Jack an "International recording artist".
Working and creating music with a talented group of Canada's finest musicians, Jack keeps toes tapping and feet dancing to great fiddle classics from yesteryear, to the performances of Country Music's most popular stars both old and new.
The music of today's Country music legends such as George Strait, Allan Jackson, Mark Chestnut ,and many others along with yesterdays legends such as Marty Robbins, Merle Haggard, Jim Reeves, Ray Price, and Bob Wills is recreated through the gifted vocal talents of this CANADIAN "NEW COUNTRY" GENTLEMAN.
Jack's show is entertaining and versatile. From rodeo dances to grandstand shows, and from gospel music festivals to the pulpits of North America, Jack has a unique musical ability that captures the listening ear of country music fans everywhere. His musical repertoire ranges from the driving rhythms of 50's rock and roll to the line dancing country shuffles of today's hot "new country" music. Jack's warm smooth vocals will melt your heart during a ballad, inspire your soul during an inspirational song, and set your feet to dancing with "the hot new country sounds" of today's country music market.
Jack and his wife, Debbie, along with members of his band, "J.R.B.", can be found entertaining and inspiring people in commercial venues all over North America.